Live for Sleep:
The New Casper
Since 2014, Casper has dominated the mattress-in-a-box business model. But with a bevy of competitors stealing their market share, it was time for Casper to reintroduce themselves to the world.

Our challenge was to come up with new creative platforms, taglines, and ads to reposition Casper as the

'

Nike of sleep' and communicate how better sleep starts with good intentions and habits outside the bedroom.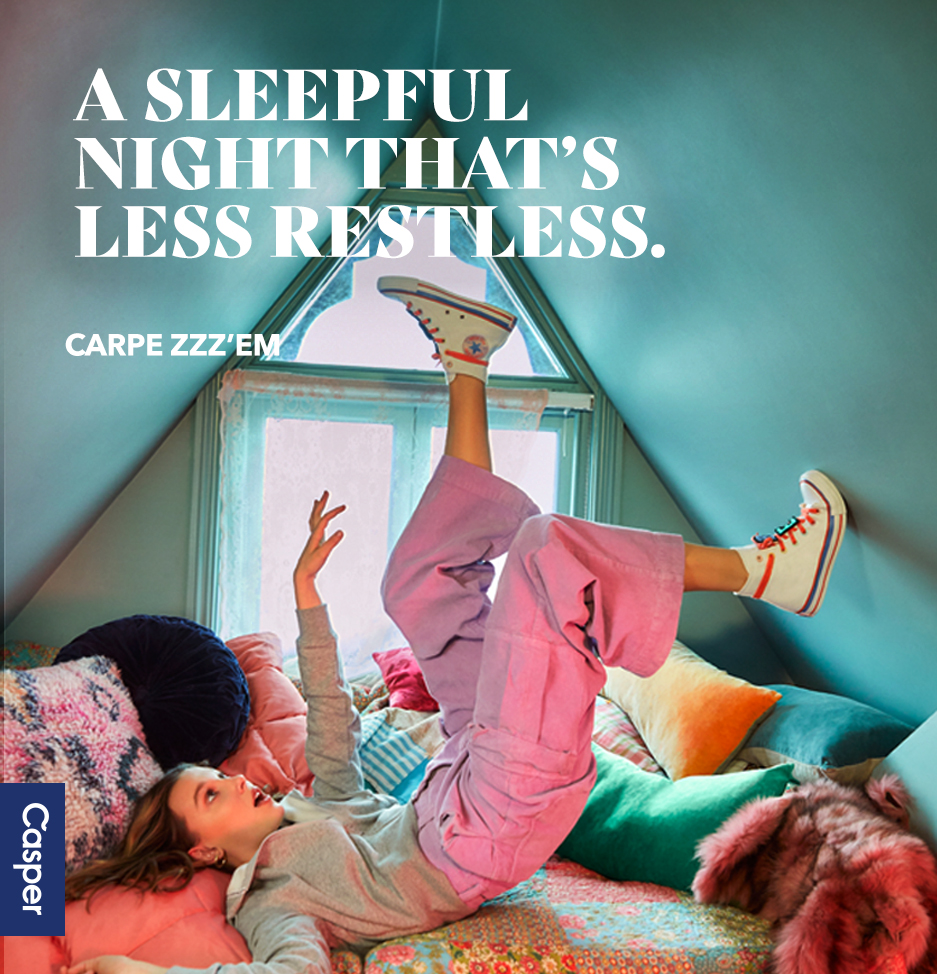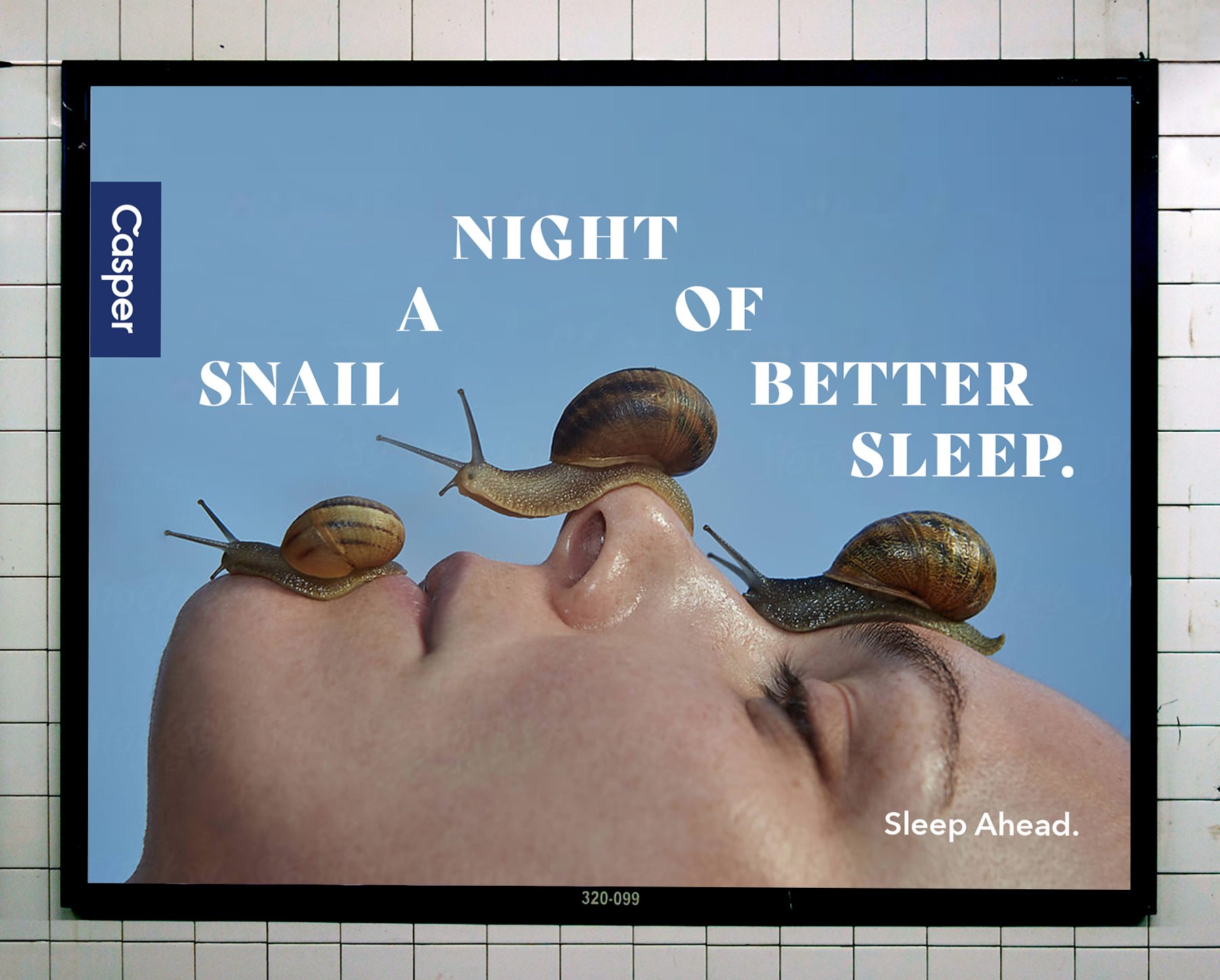 We also created these minimalist ads to demonstrate how Casper already owns sleep and below came up with quite possibly the best collaboration ever.